Let's talk about your face
I have always prided myself on only needing 4 things to get my makeup done and then be out of the house. Base, blush, mascara and a lip something, usually chapstick. But sometime after I turned 30, I started to feel like something was off.
I looked in the mirror after putting on makeup and thought…what happened?! I was putting on my makeup as usual. Maybe next time I took a little more time, but I just didn't look...I don't know...how I wanted to?
I'm probably explaining my 'aha' moment terribly. But if you know, then you KNOW what I'm talking about!
I've discovered that the indefinable , "what's missing?", that I'm talking about is a couple of things: First, you are still using the same makeup as when you were a teen or a twenty something. (or a hybrid of those) But your skin is changing. Yes, your mother was right about creams and only using your ring finger to apply makeup around your eye. Which leads me to the second thing, you are probably applying your makeup incorrectly.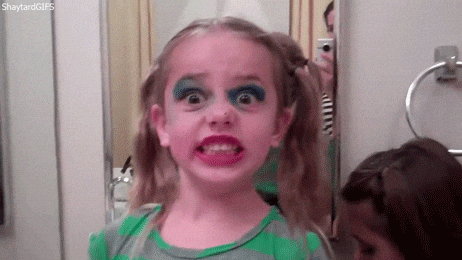 So now you have accepted that you have a problem that needs a solution and not just a tan. Where do you even begin?! Makeup counters are intimidating, and makeup people all seem to differ on what exact products to use and how to apply them and it's just all so expensive! Here's a few steps and rules that I needed and have since given to friends that helped me get back on track to feeling more confident about dressing up muh face…
Step 1
Watch some youtube videos. Here is a great starter video that was really helpful for me. In this video, she shows you how people apply their makeup incorrectly by doing both sides of her face with the same makeup but with different techniques.
Step 2
Go to Pinterest and start looking at people's faces and pin some things you like. Think about what you would be most doing with this makeup. Going to work, looking awake throughout the day with kids, date night with your hubby, or if you want makeup to put for weddings and such.
Step 3
Prepare your heart and wallet: It's going to be an investment. You will need to be prepared to shell out some money. Remember: This is something you will use regularly, you want it to be of lasting quality. Like a bra. (Dear God please lets all invest in a nice, well fit bra!)
Step 4
This is where Sephora (or another trusted cosmetics counter) comes in. I mention Sephora because it has so many professionals there immersed in so many different great brands. However, I have some rules/conditions for you when you are in this person's makeup chair...
Rules/Conditions:
-Ask to speak to a makeup professional with children, or go and look for someone whose makeup you like, or ask for a manager and ask their opinion of who they would recommend. Don't just take whoever they randomly assign to you.
-When this blessed person arrives, be honest with them about your wants and needs. (i.e. Time constraints, lifestyle) and show them the photos you like.
-RELAX! You're being pampered, you idiot! STOP thinking, "I'm a mom, I don't have time for all these steps!" (Yes, I know that is what you are thinking and saying to this person trying to do what you just asked them to do.)
-LISTEN to the professional. STOP scoffing at all the lotions and primers, and thinking they are trying to upsell you on everything! You have now entered a trust exercise.
-Ask good questions about the brushes they use and the technique they are employing. STOP thinking about how weird you look after they apply the base. Think of your face like they are creating a blank and even canvas to work from.
Step 5
Decide what couple of items to take home and start to incorporate into your routine. (I personally think some good first investments are primer, brushes, and base)
-Don't freak out when they are done. Yes. You have A LOT of makeup on. Give yourself at least an hour after to get used to your own face, and then you can be critical.
Step 6
Ask your artist if they can make up some samples for you to take home of the stuff she used on you. Go home and experiment.
-Find a place with a lot of natural light to apply your makeup, and throw on a Youtube tutorial while you are sitting there applying your makeup to save time and learn real time tips.
Step 7
Not to sound like a Sephora commercial here, but they offer great free classes on makeup techniques like contouring and different makeup looks. If you are a hands on approach person, this may be a better option than just videos.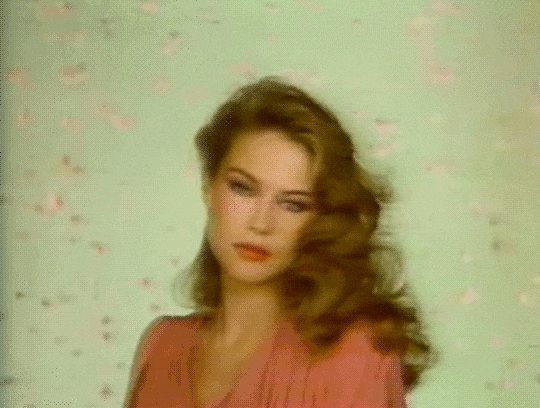 Here's the deal. You won't become a professional overnight, and you will have to make more than one trip to the makeup counter. When you begin, your makeup may take you 20-30 min to put on. But you will learn and it will get faster. You will get to a place where you start to learn about different things that may help you with the looks you want.
I hope this helps some of you! Or maybe none of you. I'd love to hear in the comments below.
I'm also going to add a list of what I do every day when I moved away from my original makeup routine of 4 things…
Moisturizer- (Young Living) I don't always use this, but on days when I shower right before I always do.
Primer- (still trying a bunch right now, I prefer one with a sheen to it) Almost always. It really does work to help your foundation to sit well on your skin and to make your makeup last. Which as a working girl, I need. I even do workouts at the work gym in this makeup and it still looks great after.
Concealer- This is actually a multi function makeup tool that helps to create dimension and cover up trouble areas.
Liquid Base- (Bare Minerals) I think it gives the most flawless coverage
Mineral Veil (translucent powder)- Really does set the foundation and cause it all to last and blend better.
Contour- Though this idea feels trendy, it's been around and important for a while. Knowing how to contour is important. YouTube has great videos on this.
Bronzer- warm up your face!
Blush- I barely use very much any more, but it's still important.
Hilighter- probably my favorite new thing I use to make my face look fresh and get my cheekbones to pop. I also love the "dewy" look.
Eyeshadow- a small palette for every day, and knowing how to use that same palette to play up or down my eyes.
Brow pencil (Anastasia)- even with dark brows, this helps to shape them and create symmetry on my face.
Mascara (Benefit)- I finally found one that doesn't fall under my eyes after an hour and can last through a worship crying session without streaming all over my face. (But doesn't take a drill to get off)
-Ashley Shuck