If you told anyone in my family a couple of years ago that I would say things like, "workout high", they would of burst out laughing. Actually, they still do. Jerks.
I'm not what one might call coordinated. Well, I am competitive and enjoy playing games and some sports, but working out has never really been my thing. At least, nothing I would stick to with any real consistency. Working out had one function, to keep me from getting, what my southern mother calls, "fluffy".
I am genetically lucky that it hasn't required much work in my life to maintain a slender physique. Except those dark teen years. Y'all feel me? (I was eating my feelings)
But as I began having babies as an annual event, (aaaand my body became an accordion for five years) I started searching for a way to feel strong. (aaaaand look like a hot mom when I got out of my minivan)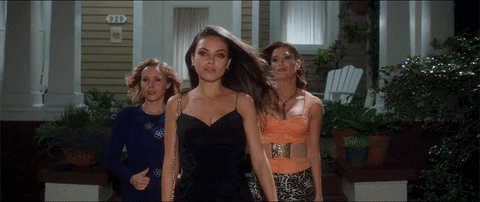 After each baby I would try something new until I was back in my jeans. And no further. I did weights, Jillian freakin' Michaels, had a trainer once, did yoga, home videos, and worked up to running a mile. Yeah, you heard me, a WHOLE mile.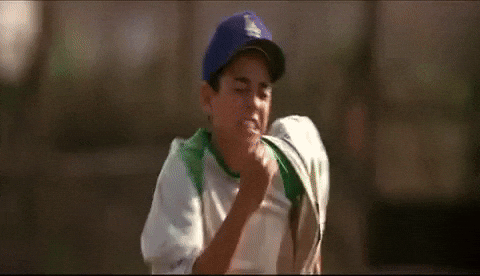 Quit looking at me that way, marathoners! (that mile took some deliverance) However, that was the end of my running career. Call me when it's time for the Turkey Trot.
I also tried Crossfit. I was the best at encouraging everyone around me. From the floor. Where I could not get up.
Well, now that I have established how ignorant and uncommitted I am when it comes to physical exertion, let me tell you what changed it all for me. I tried The Bar Method. And I liked it, and I kept going back, and then I LOVED it and have been at it consistently for over a year. It's like really hard, but then a long stretching portion. Really hard. Stretching portion. Rabbit. Carrot. You get it.
It changed my body more than anything I've ever experienced. I am strong now, y'all. Also, I never understood when someone was like, "work to feel great in those jeans!". I have never felt great in those jeans. I just wanted to button those jeans, no matter what flopped over the top. But I get it now! I go around telling people to feel my quads…people love that.
MY POINT IS...
I'm not telling you that you should go do Bar Method workouts. (but really, you should totally try it) I'm a huge advocate for the truth that there is a workout or health boosting activity out there for everyone! We aren't a one size fits all species. (which could lead me into a tangent of ALLLLL the tangents, but we will save that for another day)
Go out there and find the workout/diet that your body/personality/ability thrives on! Do a Zumba class! Water aerobics with the old ladies at the YMCA! I may never become a triathlete, but I am proud and in love with how my body looks and feels after the last year. So much so, that I almost became certified to teach barre classes! (That one really threw off the relatives)
I also am super inspired by my blogger mommy friend and fitness and early education guru, Angela Smith (@runlikekale), over at RunLikeKale. Our friendship is proof I can get along with runners. She posts all kinds of helpful mommy moves for tired and busy mamas daily. And not only that, but cheap and creative ways to keep your kids preoccupied while you work out! Somebody praise Him!
And to be TOTALLY honest, I also work out because I.love.food. All the food. From the high brow foodie charcuterie boards to the late night Whataburger runs. We all need our why.
So without further ado, here are my brave before and after photos. (from right after I had offspring number 4, to 6 months of The Bar Method) I broke the weight barrier I haven't been able to break since before having kids. I have never posted anything like this of my body online before, and it is scary, and may not be a huge transformation to you, but you should feel my quads.
*Side note: The Bar Method is very expensive. So in order to maintain what was such a positive experience, I subscribe to The Bar Method online for a lower monthly amount. But I still really miss the class atmosphere and being with the community. (One of my favorite parts of belonging to a studio.) Below is how I've maintained, working out by myself for the last few months.