Journey with me, if you will, to a magical land of fantasy where we live the perfect day of balance....
You wake with the sunrise (even before your children) rested and ready to spend quality time with Jesus. After visiting heaven and crying over the fullness of your spirit, you get all your kids to school and activities on time. They didn't fuss about their hair being done or what shoes to wear. The remaining children do an educational yet creatively stimulating activity with no germs, mess or meltdown. You create moments with your child they will remember forever while a maid cleans your house. Off to lunch with a girlfriend where your clean and well dressed children sit and eat their nutritious lunch quietly while the two of you catch up and laugh. Afterward, the kids go down for nap time content and full from eating all their food. Now it's you time. Since you crossed all your administrative tasks off your list yesterday, you feel inspiration hit you to work on something that feeds your self worth and is an outlet of your passion apart from momydom. Eureka! You are overcome with inspiration and fresh ideas.
Next, you prepare a dinner that you meal planned at the beginning of the week, not wasting a single item from your grocery list. You've saved so much money by planning ahead! Your kids get home from school with notes from the principal about how she wishes all of her students were as smart and exemplary. Your children help you tidy up a bit until they beg for some outdoor playtime with no iPads. Now that the house is immaculate and dinner is simmering, you freshen up so that you look your best when your husband arrives. Did I forget to mention that you made it to the gym this morning for the fifth time this week? Your butt looks so great, and you could totally fit into your wedding dress again! When your husband gets home (with wine, flowers and your favorite sweet treat), you all eat dinner and laugh about your day together. Hubby cleans up and takes the kids on a walk to give you some time to wind down after your long day. You take this time to drink a glass of wine and post something on Instagram (

#blessed

) while looking out the window. Your husband insists on putting the children down for bed. (which, if it's the perfect day- won't be too easy for him) He now has a higher regard for you and understanding of what you go through on a daily basis. Then you have passionate loving sex with multiple orgasms. You both feel closer as friends and lovers. Afterwards you talk like Millennials about your hopes and dreams. Then you watch your favorite show while he rubs your feet and go to bed after journaling. And no one wakes up through the whole night of prophetic dreams.
The end.
________________
There is a very real tension between being Supermom and Superwife. Like if I am nailing one, I am failing at the other. Anyone ever feel like you have to make a choice between being a good wife, and being a good mom?
_____________
In one corner we have the "good" mom who is like an ethereal fairy creature. She plays games and encourages creativity through nature and experience. (How many of us know that often times creativity=mess?) Or she's all, 'let's put aside the list of to dos and go on an adventure!' Supermom is carefree, spontaneous and patient. Think Julie Andrews in The Sound of Music. We will just dance and sing about town without meltdowns or poop emergencies!
In the other corner is the "good" wife who runs her to do list like high powered executive assistant. While her kids consume massive amounts of Dora the Explorer and sneak snacks from the pantry like scavengers. She meal preps, logistically ninjas, works out, takes vitamins, gets everyone to all the doctors and extracurriculars, steps on legos, fits in waxing/hair appointments, deep friendships, and altogether tries to look like a goddess, and the laundry...all the laundry.
Sidebar: There needs to be a different term for the mountain range of laundry for six people. (Otherwise known around my house as Day 3 of going commando) Don't forget clothes with intensive stain fighting needs, air drying delicates, towels, blankets, beloved stuffed animals and sheets. Extra points if one or more children are potty training. And don't get me started on folding it all…then actually putting it away THE SAME DAY.
Superwife does all of this and is supposed to still want to have sex like a newlywed.
I'm leaving out a bunch of stuff, trust me, I know. I'm sure you probably work outside the home too. Or manage a business. Or have a hobby!?!? And there just never seems to be enough hours in the day. Scratch that, the hours aren't the problem. It's the amount of me I feel like I have to go around.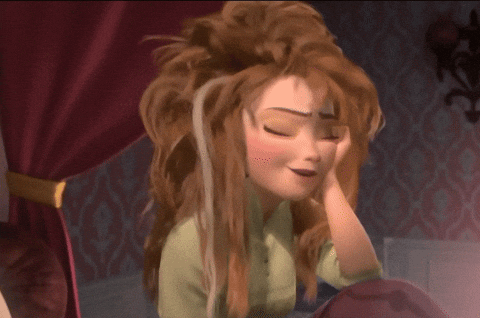 So to whoever you are today: the supermommy, the underappreciated maid, the even more underappreciated laundress (may need some ministry regarding the laundry), the contemplative creative genius, the fashion diva, the administrative badass, the sex kitten, the business woman, the meditating prayer warrior…the struggle is real!
YOU GO GIRL!